Several crew members on the set of the Gladiator sequel in Morocco received "non-life-threatening injuries" during a "stunt sequence", the film's production company Paramount has said.
Sir Ridley Scott, who directed the original epic historical drama film – which won five Oscars including best picture and best actor for lead star Russell Crowe, is returning for the second instalment which has so far not been given an official title.
It is set to star Irish actor Paul Mescal and US outlets report the Normal People favourite will be joined by Oscar-winning actor Denzel Washington, The Last Of Us star Pedro Pascal, Stranger Things actor Joseph Quinn and Gladiator actress Connie Nielsen.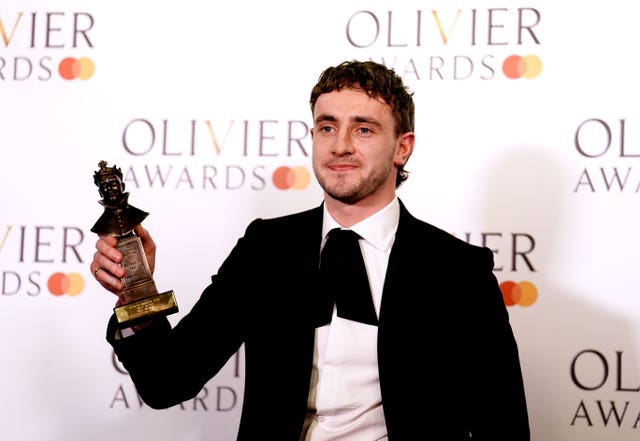 In a statement to the PA news agency, a Paramount Pictures spokesperson said: "While filming a planned stunt sequence on the set of the Gladiator sequel, an accident occurred during which several crew members experienced non-life-threatening injuries.
"The safety and full medical services teams on-site were able to act quickly so that those who were impacted immediately received necessary care.
"They are all in stable condition and continue to receive treatment.
"The well-being of the cast and crew is of the utmost importance to us, and we have strict health and safety procedures in place on all our productions.
"We will continue monitoring the situation and taking all necessary precautions as we resume production."
In the original film, Crowe starred as Roman general Maximus Decimus Meridius alongside Joaquin Phoenix as Emperor Commodus, Richard Harris as Emperor Marcus Aurelius and Nielsen as Lucilla.
Set during the height of the Roman Empire, the movie sees Maximus start out as a war hero before becoming a slave and gladiator after Marcus dies – before getting his revenge.