Emily Bridges has condemned British Cycling's new policy barring transgender athletes from competing as women as a "violent act" and called the governing body a "failed organisation".
Bridges, who came out as a transgender woman in October 2020, has been at the centre of the debate after British Cycling suspended its previous policy amid the controversy sparked when she sought to race as a woman at the national omnium championships last year.
The new policy creates a new 'open' category in which transgender women, transgender men, non-binary individuals and those whose sex was assigned male at birth will be eligible to compete, with the 'female' category reserved for those assigned female at birth and transgender men yet to begin hormone therapy.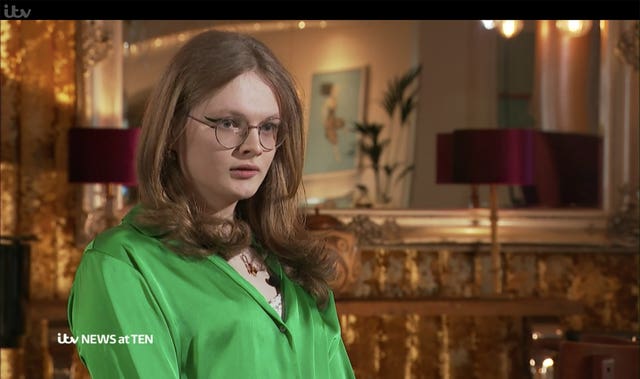 In a lengthy statement posted on social media, Bridges said British Cycling "have no authority to control this conversation anymore".
"British Cycling is a failed organisation, the racing scene is dying under your watch and all you do is take money from petrochemical companies and engage in culture wars," she wrote.
"You don't care about making sport more diverse, you want to make yourself look better and you're even failing at that. Cycling is still one of the whitest, straightest sports out there, and you couldn't care less."
British Cycling said its new policy was based on a consultation with riders and stakeholders, a review of available medical research conducted by chief medical officer Dr Nigel Jones, and legal advice.
Bridges has previously said she has been part of research herself which she said showed she did not retain an advantage after hormone replacement therapy.
Her statement on Friday added: "I agree that there needs to be a nuanced policy discussion and continue to conduct research, but this hasn't happened.
"Research isn't being viewed critically, or any discussion about the relevance of the data to specific sports.
"Any discussion is inherently political and driven by bad faith actors, and the whole discussion is framed by the media who are driven through engagement by hate and funding from far-right ultra-capitalists.
"I've given my body up to science for the last two years, and this data will be out soon. There is actual, relevant data coming soon and discussions need to be had."
Bridges, who was previously part of the Great Britain academy with designs on competing at the Paris Olympics, said she was now questioning her future in the sport.
"I don't even know if I want to race my bike any more, the danger and everything that would come with racing makes it a pretty hard thing to justify to myself," she wrote.
"But you have no right on telling me when I am done. This is my decision and mine alone.
"Yeah, I might be speaking strongly at the moment, but this is my reality right now. It is literally a fight for survival for me and my family at the moment."
British Cycling declined to respond to Bridges' statement.